Zofran, a popular anti-nausea medication has been found, through scientific studies, to increase the risk of birth defects in children born to mothers who used the medication during pregnancy specifically, during the first trimester. Zofran is prescribed "off-label" to pregnant women to combat the effects of "morning sickness" associated with pregnancy. Some of the birth defects that have been linked include congenital heart defects and deformations such as:
Atrial Septal Defect (ASD)
Ventricular Septal Defect (VSD)
Aortic Valve Stenosis (AVS)
Cleft Lip
Cleft Palate
Craniosynostosisn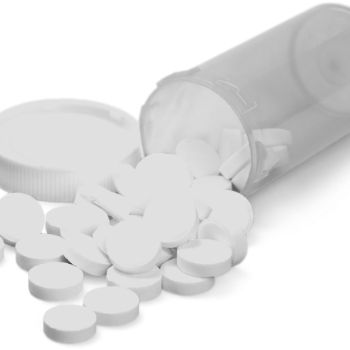 Why Was Zofran Prescribed To Pregnant Women?
Zofran was never actually approved for use by pregnant women. Zofran was originally developed and FDA approved to treat cancer patients stricken with the nausea and vomiting side effects of particular treatments like chemotherapy. GlaxoSmithKline (GSK), the manufacturer of Zofran saw an opportunity to increase drug sales by promoting it to the market of pregnant women experiencing morning sickness.
In 2012, GSK was sued by the Department of Justice for illegally promoting drugs for "off-label" use. The illegal promotion of Zofran was included in that lawsuit. Additionally, GSK was accused of paying doctors "kickbacks" for prescribing the drug to pregnant women. Ultimately, they ordered to pay $3 billion as a result of their fraud.
What to know about Zofran lawsuits
Zofran Lawsuits
Several lawsuits are being filed on behalf of women who gave birth to children with birth defects after using Zofran during the first trimester of pregnancy. It is estimated that about 1 million pregnant women are prescribed Zofran or one of its generic counterparts each year so the amount of lawsuits is expected to increase as the public becomes aware of the link between Zofran and birth defects.
If you used Zofran during the first trimester of pregnancy and had a child born with conditions such as congenital heart defects, cleft lip/palate or deformities you may be eligible to file a lawsuit. For many, a lawsuit against the manufacturer may be the only way to obtain the financial resources needed to provide proper treatment for a child affected with these conditions. Some conditions may require life-long care.
Birth Defect Link
Documents provided to the court show that as far back as 1992 GSK knew there was a risk of harm to a developing fetus from a pregnant mother using Zofran because the medication passes through the placenta. Some of the more recent studies include the following:
In 2012, the CDC published a report stating that when taken in the first trimester, Zofran doubled the risk of birth a child with cleft palate. Also in 2012, GSK plead guilty to illegally promoting the drug to treat pregnant women with morning sickness.
In early 2013 a study was published in the New England Journal of Medicine. This study, which evaluated 2,000 women from a birth registry, found no risk of birth defects. The problem though was half the women in the study has began taking the drug at 10 weeks. Almost past the time that malformation could develop. A second study, which included the same data but studied more years and more pregnant women found that women using Zofran in the first trimester of pregnancy doubled the risk of cardiac malformations.
In 2014, a Swedish study concluded that Zofran increased the risk of cardiac septum defects in the children of women who consumed it during the first trimester. 
Call Us About Your Claim
If or a loved one took Zofran or a generic equivalent while pregnant and had a child born with a birth defects call us to discuss your claim. You may be eligible to file a lawsuit and entitled to financial compensation from the manufacturer. Claims of this nature are governed by a statute of limitations that sets a time limit on filing a claim. The consultation is free and we accept these cases on a contingency fee basis meaning there is no fee to you unless we recover a settlement on your behalf.
Let's talk about your case. Call us or fill out the form for a free evaluation.