Nexium & Prilosec
Lawsuits
Proton Pump Inhibitors & Chronic Kidney Disease
Taken by millions to combat the effects of heartburn and similar ailments, Nexium, Prilosec and other proton pump inhibitors (PPI's) have been reported to cause Chronic Kidney Disease (CKD) and other serious kidney complications. An article released in February in the medical journal JAMA – Journal of the American Medical Association has indicated patients taking proton pump inhibitors are at a 20% – 50% increased risk for developing CKD. Longer use of the drugs increases the potential for developing the disease.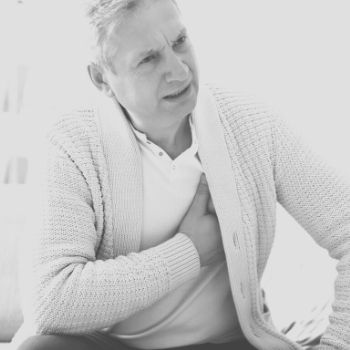 What to know about proton pump inhibitors
Affected patients may be eligible to pursue legal action.
Drugs in this class include:
Nexium
Prilosec
Prevacid
Protonix
PPI's such as these have also been associated with other adverse side effects including bone fractures and heart attacks. Of major concern is how widely these drugs are used worldwide. Both name brand and generic versions of PPI's are available over the counter (OTC) and by prescription. These drugs have been among the highest selling prescription medications in the U.S. generating billions in revenue for the manufacturers.
PPI's and Interstitial Nephritis
Amid the kidney complications associated with PPI use is a less common ailment called Acute Interstitial Nephritis (AIN). AIN is a kidney disease that is typically caused by an allergic reaction. It is classified as sudden kidney inflammation that causes swelling between the kidney tubules. AIN can develop within just a few days or weeks of PPI use. A recent report linking the two was published by CMAJ OPEN where researchers indicated older adults are 3-times more likely to develop nephritis. AIN has been associated with other drugs including common painkillers. If left unchecked, AIN has the potential to do serious, irreversible damage.
In December of 2014, without warning, the warning labels for the entire class of PPI medications were updated to account for the risk of developing AIN. Considering some of these drugs have been on the market since the 1980's the warning comes decades late for many.
PPI Lawsuits
If you have taken Nexium, Prilosec, Prevacid or another type of PPI and medication and suffered from one of the following injuries, you may be eligible to pursue legal action against the manufacturer.
Acute Interstitial Nephritis
Chronic Kidney Disease
Kidney Failure 
Acute Kidney Injury
The manufacturers have a duty to ensure the safety and efficacy of products they put to market. They also have a duty to warn patients of the risks and side effects associated with their medications. A lawsuit recently filed regarding the AIN and Nexium use has alleged the manufacturers were aware of such risks and failed to inform doctors and patients.
You may contact our law office at any time to discuss your case for free but keep in mind that matters of this nature are governed by a statute of limitations. Failure to act in a timely matter may bar you from taking legal action in the future.
Let's talk about your case. Call us or fill out the form for a free evaluation.