The use of Belviq can increase the risk of cancer, especially colorectal, pancreatic, and lung cancer. Belviq (lorcaserin hydrochloride) is a serotonin 2C receptor agonist for weight management, which is marketed as a medication for adults who are obese and suffer from a weight-related condition, such as type 2 diabetes, high blood pressure, or high cholesterol.
Anvil Legal Group is representing individuals who took Belviq and have suffered any form of cancer.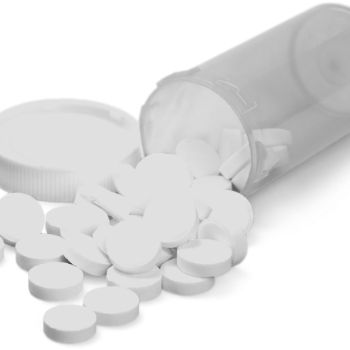 What to know about Belviq lawsuits
On February 13, 2020, the U.S. Food & Drug Administration (FDA) announced that it had requested the voluntary recall of Belviq from the market. The FDA's Drug Safety Communication warned of an increased occurrence of cancer in a long-running clinical trial of the drugs and concluded that the risks of Belviq outweigh its benefits.
One month prior to this announcement, the FDA had also issued an alert about the possible carcinogenic nature of the medication, also known as lorcaserin.
Belviq Clinical Trials and Cancer Concerns
In 2012, the FDA approved lorcaserin with the requirement that drug manufacturer Eisai conduct clinical trials about the risks associated with its weight-loss medication. Over the course of five years, 12,000 obese patients with various cardiovascular disease risk factors participated in a clinical trial.
The clinical trial analysis revealed a potential connection between lorcaserin and cancer. In the period after the 2018 analysis was released, the FDA determined that the clinical trial participants continued to experience an increase in cancer diagnoses.
Not only did the number of cancers increase, so did the types of cancers that were attached to lorcaserin, along with higher incidents of colorectal, pancreatic, and lung cancer diagnoses among the users of the medication.
Warnings and Recalls
In February 2020, the FDA requested the recall of Belviq and Belviq XR from the market as a result of its potential cancer link.
Types of Cancer reported to the FDA
As of March 16, 2020, patients reported 15 types of cancer to the FDA's Adverse Event Reporting System (FAERS):
Adenocarcinoma Pancreas
Basal Cell Carcinoma
Breast Cancer
Colon Adenoma
Endometrial Adenocarcinoma
Follicular Thyroid Cancer
Glioblastoma Multiforme
Hodgkin's Disease
Intraductal Papillary Breast Neoplasm
Malignant Melanoma
Pancreatic Carcinoma Metastatic
Pancreatic Carcinoma
Pharyngeal Neoplasm Benign
Prostate Cancer
Skin Cancer
Thyroid Cancer
Let's talk about your case. Call us or fill out the form for a free evaluation.