Nursing Home and Elder Abuse Lawsuits
When we place our elderly loved ones in the care of a nursing home facility we expect a reasonable amount of care be given. It is disturbing to know that this is not always the case. Nursing home abuse takes on many forms, physical, emotional and financial and even more frightening is that our senior citizens often lack the capacity to defend themselves.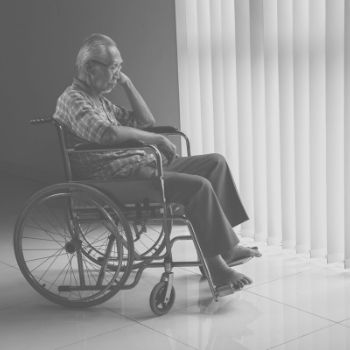 As the elder population increases unfortunately so have the occurrences of abuse and neglect. However, according to the National Center on Elder Abuse, we do not know the full scope of abuse that occurs in nursing homes. Many patients are reluctant to report the abuse in fear of retaliation. If you suspect an elderly loved one has become the subject of abuse it may be vital to retain experienced legal counsel before it is too late. You'll need to have the asset of a legal team who understand the signs, symptoms and how to take action. All too often, unreported abuse results in worsened health conditions and even death.
Common Types of Nursing Abuse
Physical:

 

Physical abuse includes forms of unwarranted physical contact such as battery, sexual assault,overuse of restraints, and force-feeding.

Emotional:

 

Emotional abuse includes threats, yelling, insulting, terrorizing, humiliation, isolation and ignoring elderly patients.

Financial:

 

Financial abuse is quite common as many nursing home workers are underpaid. It includes, unauthorized use of checks and credit cards, identify theft, forgery, cash theft and unlawful access to banking information.

Neglect

: Elder neglect can be just as severe as physical abuse as it may result in a reduced state of health or even death. It includes, ignoring medication regiments, failure to provide the means for hygiene, lack of cleansing, and malnutrition.
If you suspect a loved has been or is being subjected to nursing abuse or neglect call us today and find out what rights you have. You may be entitled to file an injury claim against the facilities and caregivers. At Anvil Legal Group we're here to help and offer free consultations. Protect your loved ones rights and health before it is too late.
Let's talk about your case. Call us or fill out the form for a free evaluation.