Hernias are a relatively common problem that for many requires surgery to alleviate pain, discomfort and other symptoms. Unfortunately, some who were promised a solution by having hernia mesh implanted to repair the hernia later found themselves facing potential infections, mesh removal and more surgeries.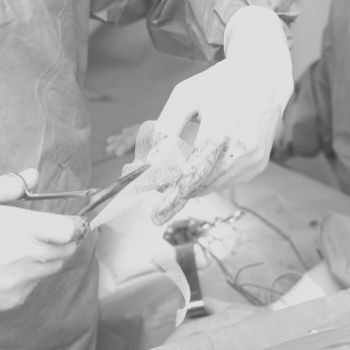 What to know about Hernia Mesh lawsuits
Hernia Mesh Side Effects
Hernia mesh devices are commonly used to strengthen weakened or damaged tissue in hernia repair procedures and can be implanted laparoscopically or through open surgery. The flexible sheets, which can be synthetic or animal-tissue based, grew in popularity as a hernia repair technique throughout the 1980s, and accounted for roughly 90 percent of procedures by 2000. If defective, they can cause severe complications.
Hernia mesh made of non-absorbable Marlex polypropylene may cause side effects including:
Adhesions
Bacterial infections
Mesh migration
Obstructions
Pain
Swelling
Mesh removal and other surgeries related to the original mesh
Some hernia mesh complications may be so severe that they cause death.
Hernia Mesh – Johnson & Johnson Ethicon
Ethicon, a Johnson & Johnson subsidiary, withdrew its Physiomesh hernia mesh product from the market in 2016 following its review of two unpublished studies that determined Ethicon's hernia recurrence and reoperation rates were higher than average compared to similar hernia repair devices.
When Ethicon Hernia Mesh was first approved in 2010 under the FDA 510(k) clearance, it did not require FDA review or clinical trials to evaluate its safety before being placed on the market.
Let's talk about your case. Call us or fill out the form for a free evaluation.