Power Morcellator Lawsuits
A tool used in a very common procedure for women, power morcellators, has been linked to uterine cancers according to the FDA. Power Morcellators are used to perform minimally invasive surgery. It is most commonly used to execute a hysterectomy or fibroid removal procedure. These tools have been approved since 1993 and are involved in an estimated 60,000 procedures annually.
Power Morcellators work by cutting and shredding tissue, allowing it to be removed thru a small incision. What was unknown to doctors and patients until recently is the device and procedure can spread undiagnosed cancer cells throughout the lower abdominal cavity. Several women have been diagnosed with uterine cancer after undergoing fibroid removal including a rare and dangerous form, leiomyosarcoma with an estimated 5-year survival rate under 20%.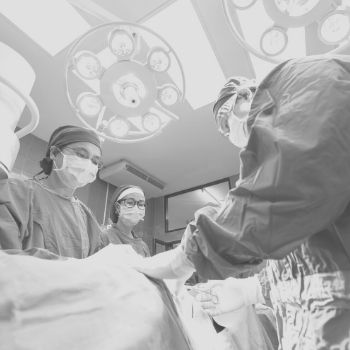 Warnings and Safety Announcements
The most recent FDA warnings came in 2014, too late for many women. In April of 2014, the FDA issued a safety announcement discouraging the use of power morcellators for fibroid removal due to the risk of spreading undiagnosed cancer cells. In November that same year, the FDA strengthened its April announcement warning against the use of power morcellators for most women undergoing a hysterectomy or fibroid removal. As a result of the warnings, some device manufacturers suspended sales and discontinued marketing them.
What to know about Power Morcellator
Cancer Risks
The FDA estimates 1 out of every 350 women may be at risk of developing cancer after undergoing a hysterectomy or fibroid removal with a laparoscopic power morcellator. Several cancers have been associated with power morcellators including:
Uterine Cancers
Endometrial Cancers
Ovarian Cancers
Among the cancers reported, some women have been diagnosed with uterine leiomyosarcoma. This is a rare but very aggressive form of cancer that occurs in the smooth muscle tissue cells and has a high potential to spread beyond the uterus.
Power Morcellator Lawsuits
Anvil Legal Group, LLP is representing women who have been diagnosed with certain cancers after undergoing a hysterectomy or fibroid removal with a laparoscopic power morcellator. The manufacturers of these tools had a duty to ensure consumers are aware of the risks associated with their products. Current lawsuits allege the makers failed to properly test the device and the companies failed to warn about the cancer risks. Cases have been filed across the country; many were recently consolidated into multi-district litigation (MDL) and will be heard in the U.S. District Court for the District of Kansas.
 For many, a lawsuit against the manufacturer may be the only chance to restore quality of life, as cancer is a very costly disease to treat. The financial and emotional stress can be very burdensome on patients and loved ones. If you feel you may have a claim or have been injured by this product, call us to discuss your claim. We'll take care of the heavy lifting while you focus on recovering.
Let's talk about your case. Call us or fill out the form for a free evaluation.