Brain & Spine Injury Lawsuits
Roughly 1.7 million people suffer a traumatic brain injury, or TBI, in the United States alone. Of these, 52,000 die from the injury, 275,000 require hospitalization, and more than 1.3 million pay a visit to the emergency department.
According to the Centers for Disease Control and Prevention (CDC), traumatic brain injury contributes to about 30% of all injury deaths and is a leading cause of disability. The injured person and the family may face a lifetime of significant challenges.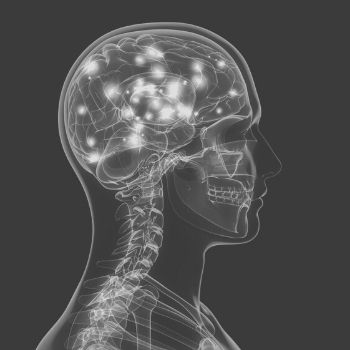 Moderate to Severe Traumatic Brain Injury Signs
Symptoms that may appear within the first hours to days after a severe head injury include:
1. Loss of consciousness from
    several minutes to hours
2. Persistent headache or headache
    that worsens
3. Repeated vomiting or nausea
4. Convulsions or seizures
5. Dilation of one or both pupils
    of the eyes
6. Clear fluids draining from the
    nose or ears
7. Inability to awaken from sleep
8. Weakness or numbness in
    fingers and toes
9. Loss of coordination
Source: Mayo Clinic
Types of Brain and Spine Injuries
Traumatic Brain Injury (TBI)
Traumatic Brain Injury (TBI), even subtle, can alter an individual's and family's life dramatically. Severe TBI can result in the need for lifelong care. An injury in this area may not only affect the injured party's personality but also alter the use of limbs and bodily functions. TBI can be the outcome of various types of accidents including auto collisions, construction accidents and slip and fall injuries.
 Due to the complexity of this type of injury it is crucial to have a legal team who understands the issues surrounding head trauma. Symptoms of TBI may not be noticeable immediately after physical impact to the head. In some instances, it is not until the victim attempts to undertake difficult tasks. As symptoms are realized it can create a stressful period for the injured and their family while working to recover. Having experienced legal professionals on your side can help reduce the worry when learning the extent of the injuries and recovery.
 The full effects of a TBI may not always be present at the time of diagnosis leaving questions about the future impact of the injury. In order to receive just compensation it is vital to retain legal counsel that can help determine the full scope of care a TBI victim may need including medical and financial assistance. If you or a loved one has suffered a brain injury after accident consult with our professionals today and let us help determine the best course of action.
Spinal Chord Injury (SCI)
Spinal injuries are caused by a number of accident types, auto, slip & fall, medical malpractice and work related to name a few. To effectively represent a spinal injury victim one must possess working knowledge of medicine and personal injury laws. Our goal is to ensure your present and future medical expenses are covered while keeping you at ease throughout the recovery process. We want to ensure you are not strained financially from lost wages and lack of future of earning capacity should the injury be that severe.
 The effects of a spinal chord injury can be devastating for the victim and their family. Spinal chord injuries can lead to the necessity of lifelong care due to paralysis of the extremities of any form. Frequent doctors visits, loss of earning capacity and caregivers can become a financial burden. If you were injured as a result of negligence then this burden should not be yours and you have the right to file a personal injury claim and recover all damages, present and future.
Get help with your injury
The spine is a very distinct part of the body and houses a number of physical components vital to leading a healthy, active life, especially the central nervous system. Get the justice and compensation you need after suffering a spinal injury. Call the Anvil Legal Group for free consultation.
Let's talk about your case. Call us or fill out the form for a free evaluation.