Januvia, Victoza, Janumet and Byetta Lawsuits
Recent studies found that Type 2 diabetes patients taking drugs classified as Incretin Mimetics —including, Januvia®, Victoza®, Janumet® and Byetta®, are potentially three times more likely to develop pancreatic cancer. If you or a loved one has taken one of these drugs and developed pancreatic cancer, please contact our legal team for help.
If you have been diagnosed with pancreatic cancer and have been living with Type 2 diabetes, we recommend you review your medication history for these drugs. Our experienced attorneys are prepared to fight on your behalf if you've taken one of these drugs and developed pancreatic cancer.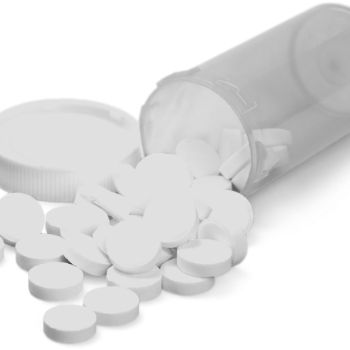 What to know about Incretin Mimetics lawsuits
Incretin Mimetics and Pancreatic Cancer
According to a 2013 study, the use of Byetta or Januvia by adults with Type 2 diabetes was "associated with significantly increased odds of acute pancreatitis." Chronic pancreatitis may lead to pancreatic cancer.
Following the publication of this study, the FDA released information regarding the "possible increased risk of pancreatitis and pre-cancerous findings of the pancreas from incretin mimetic drugs for Type 2 diabetes."
Also, a 2011 study showed that diabetics who took Byetta or Januvia were six times more likely to report pancreatitis than those treated with other drugs. Respectively, diabetics taking Byetta or Januvia were 2.9 times and 2.7 times more likely to report pancreatic cancer than those taking other medications.
Litigation for Incretin Mimetics
In December 2017, hundreds of claims that were previously dismissed by a San Diego federal judge in 2015 on the grounds that the FDA did not require incretin mimetics manufacturers to warn of the potential risk of pancreatic cancer were revived by the U.S. Court of Appeals for the Ninth Circuit. The Ninth Circuit allowed the claims to move forward after determining the updated information on the link between the drugs and pancreatic cancer could have influenced the FDA's requirements for a stricter warning label.
In November 2018, the California Court of Appeals stated that it was in agreement with the Ninth Circuit's findings, and thereby revived claims in state court.
Incretin Mimetics Drugs
Januvia (Sitagliptin)
Victoza (Liraglutide)
Janumet (Sitagliptin and Metformin)
Byetta (Exenatide)
Let's talk about your case. Call us or fill out the form for a free evaluation.