Bair Hugger Warming Blanket Lawsuits
Bair Hugger warming blankets have been used for decades. The device is manufactured by corporate giant 3M which purchased in 2010 from company called Arizant Healthcare. It has been used in millions of surgeries world wide. It is draped like a blanket over the patient's body and spreads warm over them during the procedure. It is thought that the device speeds up recovery time by keeping the patient warm. Common surgeries the device is used in include prosthetic joint replacements.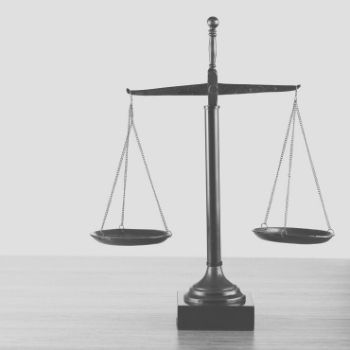 What to know about Bair Hugger Warming Blankets
Lawsuits have begun to be filed against 3M and Arizant after several studies and the inventor of the device conclude the blanket increases the risk of hospital born infections. It is alleged that the way the blanket operates disrupts the airflows of the operating room and carry contaminants over the patient's body. Dr. Scott Augustine, who helped pioneered the device, has been outspoken against the Bair Hugger for many years. He has also accused Arizant of covering up issues with the device.
Bair Hugger Infection Risk
Many patients have developed deep joint infections at the implant site after undergoing a joint replacement procedure in which a Bair Hugger warming blanket was used. The extent of treatment involved to combat the infection ranges from mild to severe. Many recipients of a prosthetic hip or knee have had to undergo several revision surgeries to clean the infection and even amputation.
Manufacturers have a duty to properly test and maintain the safety of products they put to market. Several studies in recent years have claimed the Bair Hugger significantly increases the risk of infection, including one published by The Bone & Joint Journal in 2013.
Bair Hugger Lawsuits
Several lawsuits have been filed against 3M and Arizant Healthcare. Due to the mounting number of lawsuits the cases have been consolidated into an MDL (multi-district litigation) MDL-15-2666 in the U.S. District Court, District of Minnesota. This process helps reduce the cost and expedite time it takes for multiple cases of similar nature be heard.
Do you have a case? We are here for you.
If you have undergone a hip or knee replacement and developed a deep joint infection, a Bair Hugger may have been used and you may be eligible to take legal action. We are representing individuals who have suffered from painful complications caused by the infection including patients hospitalized for infection and those who have had to undergo a revision surgery, amputation or death. If you feel you or a loved one may have a potential claim, contact us to discuss your situation.
Our legal team will be happy to answer your questions and have an attorney review your claim. We represent affected patients nationwide.
Let's talk about your case. Call us or fill out the form for a free evaluation.