Boating Accident Lawsuits
The U.S. Coast Guard Office of Boating Safety reported that in 2013 a total of 4,062 boating accidents occurred on U.S. waterways and 560 deaths as a result of those accidents. Too often these accidents happen as a result of negligent operation or driver distraction. Whether you were injured as a driver or passenger, by the boats propeller or other equipment, you may be entitled to financial recovery.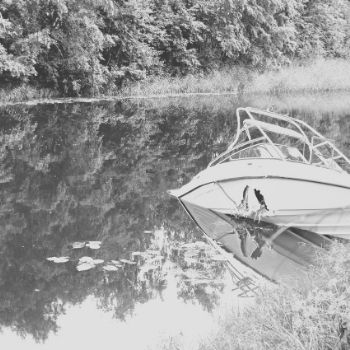 Types of Boating Accidents
Common types of boating accidents:
– Boat on boat collision
– Collisions with fixed objects
   (e.g. piers and docks)
– Towing accidents
– Skiing and wakeboarding accidents
– Capsizing
– Collisions with submerged objects
– Overboard ejection
Personal watercraft (PWC) accidents:
Personal Watercraft accident injuries can be quite severe. Common causes of PWC accidents include inexperienced operators, intoxicated operation, equipment malfunction and high-speed maneuvering.
– Jet Ski
– Sea Doo
– WaveRunner
– Wetjet
How Can Anvil Legal Group Help?
Our experienced legal team at Anvil Legal Group can help establish and preserve the facts of a waterway accident injury claim and ensure fair compensation. In order to pursue a claim you must first determine the liable party. This could be the vehicles owner, operator, rental agency or even manufacturer. You must also identify how they failed to execute reasonable leading to the injury. We will handle these matters while you focus doing what is most important, recovering.
Don't wait to find out if you may be entitled to a financial recovery after a personal watercraft accident. We are committed to holding negligent parties responsible for the damages they have caused. We offer no-cost claim reviews and do not charge up-front legal fees to handle your case. Call Anvil Legal Group today to discuss your claim.
Let's talk about your case. Call us or fill out the form for a free evaluation.