Zimmer Persona® Knee Implant Recall
A recall has been issued for all Zimmer Persona Knee Implants. The devices were found to fail early and the manufacturer has announced a voluntary recall. The recall comes as result of increasing reports of radiolucent lines and loosening; both of which can lead to revision surgery or a total implant replacement. The FDA announced the recall on March 12, 2015. The product liability lawyers at Anvil legal Group are investigating and accepting claims of complications for knee implant lawsuits.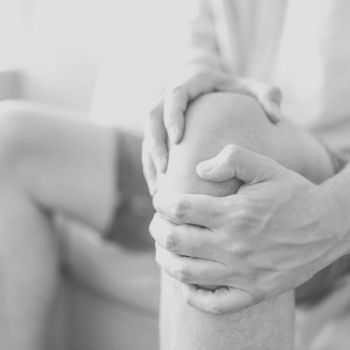 What to know about the Zimmer Persona
®

 

knee implant
Knee Implant Complications
The Zimmer Persona® knee implant has only been on the market since 2012. The recall extends to over 11,000 affected devices and comes on the heels of increasing complaints by patients implanted with the replacement. The FDA received numerous reports about radiolucent lines and loosening. Radiolucent lines are detected by x-ray and are gaps between the devices components or gaps between the bone and device. These gaps can become filled with fluid and implant debris. This can lead to bone damage and may be an indicator that the device is failing.
Loosening of the device may be a sign of failure as well. Often, loosening requires revision surgery or a complete implant replacement. Symptoms of a loosening implant may include: 
Loss of mobility
Constant pain
Swelling/Inflammation
Instability
If you are suffering from complications after being implanted with a Zimmer Persona® knee implant contact us today to see if you may be eligible to file a lawsuit. Eligible patients may be able to recover compensation for pain & suffering, lost wages and medical expenses.
Knee Implant Lawsuits
Zimmer has been under fire in recent years due to numerous product failures and recalls. The company is currently facing over 1,000 lawsuits regarding its Durom Cup hip and NexGen Knee devices. These lawsuits are pending in federal courts with trials set to begin this year. Zimmer has also issued multiple recalls in the last 5 years.
2010 –

 

Zimmer recalled roughly 70,000 of it MIS Tibial.

2014 –

 

Zimmer recalled 40,000 NexGen Knee implants.

2015 –

 

Zimmer recalled over 11,000 Persona Knee implants.
The attorneys at Anvil legal Group have experience representing plaintiffs in product liability lawsuits. We have assisted hundreds of individuals in obtaining millions in settlements as a result of injuries suffered from defective medications and medical devices.
Let's talk about your case. Call us or fill out the form for a free evaluation.