Transvaginal mesh (TVM) Lawsuits
Transvaginal Mesh (TVM) has been used to treat pelvic organ prolapse (POP) and stress urinary incontinence (SUI) since the 1970's. In recent years these surgical mesh products have come under much scrutiny for the intense side effects they cause. By 2009, the FDA released warnings for this product as a result of over 1000 adverse reports.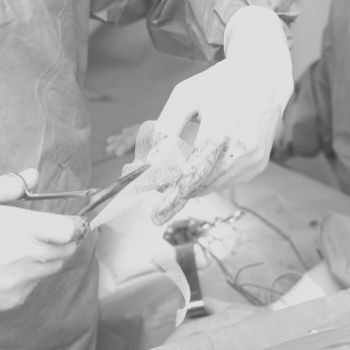 Most of the complaints involve similar complications related to the mesh including:
Erosion of the mesh
Recurrence of pelvic organ prolapse (POP)
Painful intercourse
Recurrence of stress urinary incontinence (SUI)
Organ perforation
Mesh shrinkage
Infection
Tens of thousands of women have been adversely affected by this product. Many of these cases required or will require some type of revision surgery to remove or repair the mesh. These problems can be life-altering and yet there is little evidence that vaginal mesh provides increased benefits over treatment alternatives.
According to a report released by the FDA in 2011, after reviewing data from 110 studies it suggests that approximately 10% of women would suffer from mesh erosion within 1 year after surgery to repair POP and SUI. That is a significantly high failure rate.
What to know about Transvaginal Mesh cases
TVM Manufacturers
Transvaginal mesh is manufactured by a number of entities including:
C.R. Bard
American Medical Systems (AMS)
Boston Scientific
Ethicon (A division of Johnson & Johnson)
Endo International PLC
Many women are unsure of the exact manufacturer of their mesh product but that should not stop you from pursuing a claim if you are or have suffered from complications involving vaginal mesh. Our experienced legal team can help identify the maker of your mesh and hold them accountable for your injuries.
TMV Lawsuits
Thousands of women have filed lawsuits against the various manufactures of TVM surgical products. Bellwether trials are currently underway alleging particular manufacturers sold an unreasonably safe product and failed to provide adequate warnings about the dangers associated with TVM.
Many cases have already made it to court and reached a favorable jury verdict on behalf of the plaintiff. Millions have been awarded to victims of TVM side effects. Endo international PLC recently agreed to a $830 million settlement to resolve approximately 20,000 claims and lawsuits brought by women who were injured by one of their vaginal mesh products.
Our attorneys are currently representing numerous women who have suffered from adverse side effects after having TVM surgically implanted. We are still investigating and accepting claims. If you or a loved one has suffered from mesh erosion, infection, painful intercourse, punctured organs or any other vaginal mesh complication call us for a free case review.
Let's talk about your case. Call us or fill out the form for a free evaluation.