Onglyza & Kombiglyze XR Lawsuits
Diabetes Drugs Onglyza & Kombiglyze XR Linked To Heart Failure
Onglyza and Kombiglyze XR are part of a medication class called DPP-4 inhibitors. They are prescribed to treat Type II diabetes with an active ingredient called Saxagliptin. They were approved in 2009 and 2010 respectively. The two drugs have become a significantly prescribed treatment with sales continually climbing since their release. A 2013 report however has indicated these popular medications increase the rate of hospitalization for heart failure.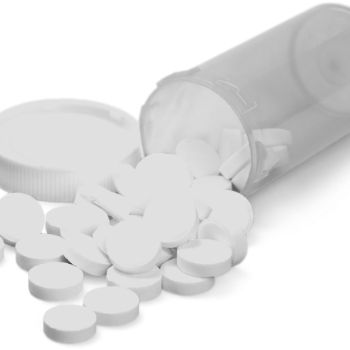 What to know about 
Onglyza and Kombiglyze XR
Saxaglitpin And Heart Failure
The 2013 study was published in the New England Journal of Medicine (NEMJ) and it is called a SAVOR study, Saxagliptin Assessment of Cardiovascular Outcomes Recorded in Patients with Diabetes Mellitus. The study indicated that patients taking Onglyza or Kombiglyze XR are at a 27% increased risk of experiencing heart failure (HF) requiring hospitalization. Patients with a previous HF event were at a 50% increased risk. The study also found that 26% of the HF events resulted in death.
In response to this study an FDA Advisory Panel requested the clinical trial data relating to heart failure. After a review of the information available the Advisory Panel voted 14 to 1 in favor of updating the drugs' warning labels to account for the heart failure risk. The panel member who voted not to change the label wanted to actually remove the medication from the market.
The most alarming part of this issue surrounding these drugs is that the manufacturers still have not updated the warning labels. The study was published in 2013. The FDA Advisory Panel vote was in April of 2015. Years later and they still have failed to inform the medical community about this dangerous side effect.
Onglyza/Kombiglyze XR Lawsuits
Anvil Legal Group, LLP is representing patients who have taken Onglyza or Kombiglyze XR and were diagnosed with heart failure. Dealing with diabetes is hard enough on its own. A heart failure diagnosis that could have been avoided makes matters much worse. We understand the drastic consequences adverse side effects can cause on an individual and family. We're here to hold manufacturers responsible while you focus on getting better.
If you have suffered from heart complications after taking Onglyza or Kombiglyze XR you may qualify for a financial settlement. Our team is standing by and remains committed to guiding you through the legal process. We have represented hundreds of individuals and families negatively impacted from the negligence of prescription drug manufacturers.
Let's talk about your case. Call us or fill out the form for a free evaluation.